Tuesday, 31 March 2020
Samsung to Cease Traditional LCD Production, Move To Quantum Dot OLEDs
by Anton Shilov

on March 31, 2020 7:30 PM EST
https://www.anandtech.com/show/15681/samsung-to-cease-lcd-production-in-south-korea
"[[...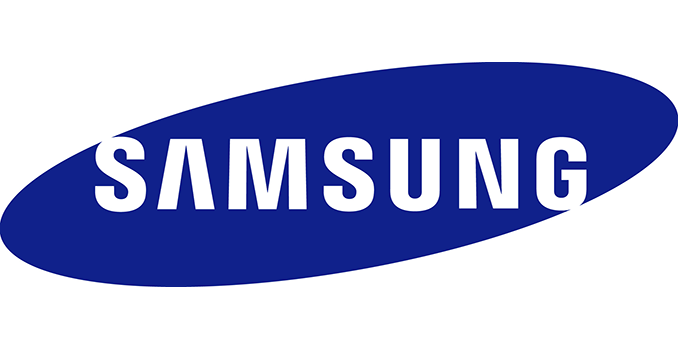 According to a report from
Reuters
, Samsung Display will cease production of traditional LCD displays by the end of the year. The move comes as the company is apparently turning its full efforts away from traditional liquid crystal displays and towards the company's portfolio of quantum dot technology. Building off of the Reuters report,
ZDNet
is reporting that Samsung is dropping LCD production entirely – including its quantum dot-enhanced "QLED" LCDs – and that their retooled efforts will focus on QD-enhanced OLED displays. A decision with big ramifications for the traditional LCD market, this means that by the end of the year, the LCD market will be losing one of its bigger (and best-known) manufacturers.
As recently as last year, Samsung Display had two LCD production facilities in South Korea and another two LCD plants in China. Back in October, 2019, the company halted production one of the South Korean factories, and now plans to suspend production of LCDs at the remaining three facilities due to the low profitability and oversupply of traditional LCDs.
Instead, the company will be turning its attention towards the quantum dot-enhanced OLED displays. A new technology for Samsung, this would be distinct from the company's current QLED displays, which use quantum dots to enhance LCD displays. Samsung previously announced their plans to invest a whopping
$11 billion
in QD-OLED production, and now those plans are moving one step closer to completion as the company gets ready to wind-down traditional LCD production.

To that end, one of the two South Korean LCD lines will be converted to produce displays and TVs featuring quantum dot-enhanced OLED panels. Samsung Display hopes that their sizable investment will pay off as the new technology promises unprecedented image quality and lower cost compared to regular OLED panels. Meanwhile, Samsung's longer-term plans include building of two QD-OLED lines, though it's unclear for now whether this will include any of the company's Chinese facilities, or what may happen to those lines once they shut down at the end of the year.
Overall, Samsung is not the first nor the only LCD panel manufacturer to reduce their production. LG Display has converted as least one of its LCD factories to an OLED facility, whereas Panasonic last year decided to cease LCD manufacturing by 2021.
...]]"
.
.
.
.
.
.
https://lasarmasdecoronel.blogspot.com/2020/03/en-mayo-se-cump-0le-el-centenario-del.html
lunes, 30 de marzo de 2020
En Mayo se cumple el centenario del nacimiento de Aquiles Nazoa
**** Artículo que publiqué en RESUMEN en 1976 sobre su muerte
**** Le debemos una estatua en su Caracas amada, como corresponde a su máxima jerarquía humana y poética.
Aquiles Nazoa murió en Abril de 1976, a los 56 años de edad, en un accidente automovilístico en la Autopista Caracas- Valencia, cerca del sitio donde también falleció César Girón. Días después de su muerte publiqué un escrito en RESUMEN, recordando mis encuentros con él. Lo titulé "La Muerte de un Niño" porque Aquiles siempre fue un niño de corazón, enamorado de las cosas más tiernas y sencillas. Nunca lo he olvidado porque su memoria está íntimamente ligada a mi inolvidable Los Teques, en cuya plaza Bolívar me senté con él y con Julio Barroeta Lara por horas, a conversar sobre el pueblo que amábamos. Nazoa decía:
Yo admiro a Los Teques/con toda mi alma, me gusta su clima/ su gente me encanta/ Pero de Los Teques/lo que más me agrada/es que esa es la tierra/de las cosas raras/ entierros sonoros/mujeres con barbas/ gallinas que ponen/ sin gallo ni nada/en fin, un torrente/de cosas extrañas/que nunca termina/que nunca se acaba.
Un hombre de paz, quien se apartaba de su camino para darle paso a una hormiga, fue perseguido por Pérez Jiménez y debió irse del país para salvar su vida. A Cagua, donde estuvo escondido, lo íbamos a visitar Barroeta Lara y yo, llevándole un saco de libros y comida. Allí Aquiles nos hablaba de uno de sus temas favoritos: la pava. Julio Barroeta, quien también era un finísimo humorista, contribuía a la lista: Fumar desnudo, decía. Pero Aquiles era imparable: Bailar viéndose los pies; Las mamás de sacerdote que le dicen padre a su propio hijo y le piden la bendición en el mismo momento que el sacerdote se la pide a ellas; contestar uno las cosas que se le dicen a un recién nacido, haciendo uno las veces de recién nacido; Los enfermos que explican su enfermedad diciendo que sienten como si les subiera y les bajara una pelota; No decir que uno tiene hambre, sino tengo fatiga, etc. etc.
A lo sumo se permitía cierto nivel de mordacidad al hablar de los nuevos ricos, esos que hablan de haber visitado el museo de Pérez Prado en Madrid o las Ruinas de Popeye en Italia. Manufacturaba diálogos entre señoras nuevas ricas (seguramente protochavistas) como este:
"Guás, niña, óuh, tú por aquí? Yo te hacía en la vieja.-
Cuál vieja?-La Vieja Uropas.-
Pues no. A última hora resolvimos dejar el viaje para el año retro próximo venidero.
¿Y tus, qué haces por aquís?-
Ay niña, loca buscando un fulano papel tualé de Navidad que no se consigue. ¡No sé cómo van a hacer pupú esos niños este año!...
¿Y esos discos que llevas ahí, qué son?-
Música plástica. Tú sabes que a Freddicito le ha dado por la música plástica desde que vio el Valle Ruso en Nueva York. Aquí le llevo la Sífilis de Chaplín, La Hipotética de Charcosqui, y una sinfonía de Schubert que me dieron más barata porque le falta un disco.-
¿Y eso fue todo lo que compraste? ¿Por qué no compraste la Novela de Beethoven el Divino Sórdido?-
Ya la tenemos. Freddicito la compró en Nueva York tocada por la orquesta de Arturo Brinquinini. También tenemos El Mascanueces, El Lago de los Chismes, El Manubrio Azul y una ópera que se llama Tristán y la Sorda de la Warner Bros.-
Niña, pero entonces ustedes tienen una discoteca completa.-
Y eso que tú no has visto la billoteca. ¡Tenemos una billoteca!... Todas las noches me pongo mis anteojos jazzband, abro una caja de manzanas y me acuesto a leer Don Cipote de la Mancha en inglés. ¡A mí me encanta Don Pipote!-
Tendrán muy buenos libros, ¿verdad?-
Naturalmente. Todos están forrados en cuero. Vamos hasta ahí, que estoy buscando unas velitas de vidrio de esos que tienen agua hervida por dentro y echan bombita.-¿De esas que parecen unas ampolletas rosadas?-Yes… ¿Verdad que son un sueño? Figúrate que Freddicito trajo dos cajas de Nueva York, ¿y tú crees que queda una para remedio?... Todas las hemos ido regalando entre nuestros amigos más ínfimos. Y a mí me dislocan esas condenadas velitas. Para ponérselas a las tortas de cumpleaños están soñadas. Uno las sopla y no se apagan como las otras.-
Ah sí… (Llamando). Esteeem… ¡Mire, señorita! (Ahí viene. Pregúntale tú a cómo son).-¿Very moch bolívar biútiful general eléctric merry critsmas?-
Ay, chica, como que no entiende. Esa mujer es nativa.
Cuando yo estuve en Europa, primero fue en París... Me meto en el Museo de la Ubre, y con el primero que me encuentro es con Peter. —Ah sí, él nos mandó la fotografía que se sacaron junto a la Momia Luisa. —Bueno, después nos volvimos a encontrar en Roma cuando fuimos a visitar las cacatumbas. La última vez que lo vi fue en la canal... —
¿En la canal? ¿Y qué hacían ustedes en una canal, Cuchi? —Guá, niña, en la Canal de Venecia. ¿No te acuerdas que te mandé una postal diciéndote que había paseado en gandola y todo? —Ah, cómo no. Sí hombre, si Freddicito me contó que hasta tuviste un romance con el hombre que manejaba la gandola. —Ay sí. Esos bandoleros son muy románticos.
—A propósito de romántico: ¿quieres ir esta noche al concierto de Elena Rubistein? —No, gracias. Yo nunca voy a conciertos. A mi no me gusta dormir fuera de casa. Además, en casa tenemos piano
Como Job Pim Aquiles Nazoa usaba la poesía para comentar los sucesos y noticias del momento. Esta se refiere a la aparición de un agua milagrosa en un pueblo de Yugoeslavia:
EL AGUA DE YUGOSLAVIA
Desde Yugoslavia llegó el notición/ de que en una aldea de aquella nación/ ha brotado un agua/ con cuya ingestión cualquier viejecito levanta presión/Viejito que bebe del agua en cuestión, viejito que al punto se vuelve atacón/ y deja rosario, cachucha y bastón/ y llama a su vieja que está en el fogón/y cuando ella viene:¿Qué quieres, Ramón? /ya el viejo bandido, ya el viejo bribón/ igual que el famoso sapito lipón/ ni tiene camisa/ ni tiene calzón….
Nazoa escribió una brevísima autobiografía que es en sí un poema. Aquí está:
Nací en la barriada El Guarataro, de Caracas, el 17 mayo de 1920.
He estudiado muchas cosas, entre ellas un atropellado bachillerato, sin llegar a graduarme en ninguna. He ejercido diversos oficios, algunos muy desagradables, otros muy pintorescos y curiosos, pero ninguno muy productivo, para ganarme la vida. A los doce años fui aprendiz en una carpintería; a los trece, telefonista y botones del Hotel Majestic; y luego domiciliero en una bodega de la esquina de San Juan, cuando esta esquina, que ya no existe, era el foco de la prostitución más importante de la ciudad. Más tarde fui mandadero y barrendero del diario El Universal, cicerone de turistas, profesor de inglés, oficial en una pequeña repostería, y director de El Verbo Democrático, diario de Puerto Cabello. Durante los últimos diez años me he compartido entre las redacciones de Ultimas Noticias, El Morrocoy Azul, El Nacional, Elite y Fantoches, del que fui director. Alguna vez fui encarcelado por escribir cosas inconvenientes, pero esto no tiene ninguna importancia. A cambio de ese pequeño disgusto, el oficio me ha deparado grandes satisfacciones materiales y espirituales.
A pesar de no haber completado el bachillerato, Aquiles ganó dos premios de arquitectura en Venezuela, leía en varios idiomas y era poseedor de una cultura avasallante. La Academia de la Lengua de Dinamarca le concedió post-mortem el premio "Hans Cristian Andersen", por su Balada de Hans y Jenny. En 1967 recibió el Premio Municipal de Prosa, por su obra Caracas Física y Espiritual, libro especialmente escrito para la celebración de los cuatrocientos años de la fundación de la ciudad.
En 1968, inició la publicación de Historia de la Música Contada por un Oyente. En entregas mensuales, cada capítulo iba acompañado de un disco de larga duración, ilustrativo del tema producido por el músico Abraham Abreu. Sobre la música, Nazoa dijo lo siguiente:
"'Antes de aparecer el hombre sobre la tierra ya existía la música en la naturaleza. Música en sus formas larvarias eran el rugido del oleaje marino y el silbar de los vientos entre los poderosos árboles; era música el rumor de los ríos entre los peñascos y el caer de las torrenciales cascadas; música eran igualmente el bramar de los volcanes, y el trinar de los pájaros, el graznar de las aves mayores, el aullar y el gañir de las fieras y bestias. Siempre hubo música en la tierra, pero aquel mundo de sonidos dispersos no adquirió significación de hecho musical sino cuando el hombre lo recogió en su pecho como en una maravillosa caja de resonancia, y lo revirtió hacia el exterior en formas de ritmo y melodía, base de toda música".
No andaba muy descaminado Aquiles en materia musical. Stravinski, en su obra "Poética musical" nos habla en términos muy similares:
"Voy a tomar el ejemplo más trivial: el del placer que se siente al escuchar el murmullo de la brisa en los árboles, el suave fluir del arroyo, el canto de un pájaro. Todo eso nos gusta, nos recrea, nos encanta. Nos mueve a decir: ¡Qué bonita música! Desde luego que no se habla sino por comparación. Pero, aquí está el quid: comparación no es razón. Esos elementos sonoros evocan en nosotros la música, pero no son aún música... Es -menester que exista el hombre que recoja esas promesas. Un hombre sensible a todas las voces de la naturaleza, sin duda, pero que sienta por añadidura la necesidad de poner orden en las cosas y que esté dotado para ello de una capacidad muy especial. ¡En sus manos, todo aquello que he dicho no ser música ya a serlo. Deduzco, pues, que los elementos sonoros no constituyen la música sino al organizarse, y que esta organización presupone una acción consciente del hombre".
Si Aldemaro Romero viviera seguramente escribiría un poema sinfónico en homenaje a Aquiles, algo así como "Fanfarria para un hombre Común" de Copland o el NIMROD, de las Variaciones Enigma de Elgar. Oír Elgar en:
https://youtu.be/sUgoBb8m1eE
y Copland en:
https://youtu.be/MK1N46dRPVg
,
música de nobleza, acorde con la personalidad del predicador de las cosas más sencillas.
Venezuela tiene una inmensa deuda con sus héroes ciudadanos. Toda sociedad requiere, para ser grande, de venerar a sus héroes ciudadanos, hombres y mujeres como: Bello, Vargas, Gallegos, Inocente Carreño, Vicente Emilio Sojo, Aquiles Nazoa, Jesús Soto, Carlos Cruz Diez, Teresa Carreño, Job Pim, Picón Salas, Briceño Iragorry, Uslar Pietri, Franklin Brito, Andrés Galarraga, Judith Jaimes, Alfonso Carrasquel, Luis Aparicio, Juan Pablo Pérez Alfonzo, Rómulo Betancourt, Carlos Raúl Villanueva, Arnoldo Gabaldón, Andrés Eloy Blanco, Leopoldo García Maldonado, Teresa de la Parra, Carlos Alberto Moros Ghersy, Rafael Alfonzo Ravard, las hermanas Imber, Isaías Ojeda, Rosalio Castillo Lara, Cecilio Acosta, centenares de nombres ilustres hoy semi-olvidados por la atención desmesurada prestada a la heroicidad militar o a los personajes de falso relumbrón. En países civilizados se le hacen estatuas o se crean esculturas a hombres y mujeres como estos, para que el pueblo pueda prestarles el homenaje de su cercanía y dialogar con ellos y ellas en respetuoso silencio.
Ojalá que el centenario de la muerte de Aquiles Nazoa coincida con la liberación del pueblo venezolano de esa macabra farsa que nos ha llevado a la ruina, farsa que él hubiera denunciado con su tranquilo pero férreo coraje.
Publicado por

Gustavo Coronel
en 9:17

Featured Post
Queen Elizabeth's Christmas Messages! https://mega-times-oodles-telegraph-post.blogspot.com/p/queen-elizabeths-chrsitmas-me...

Popular Posts